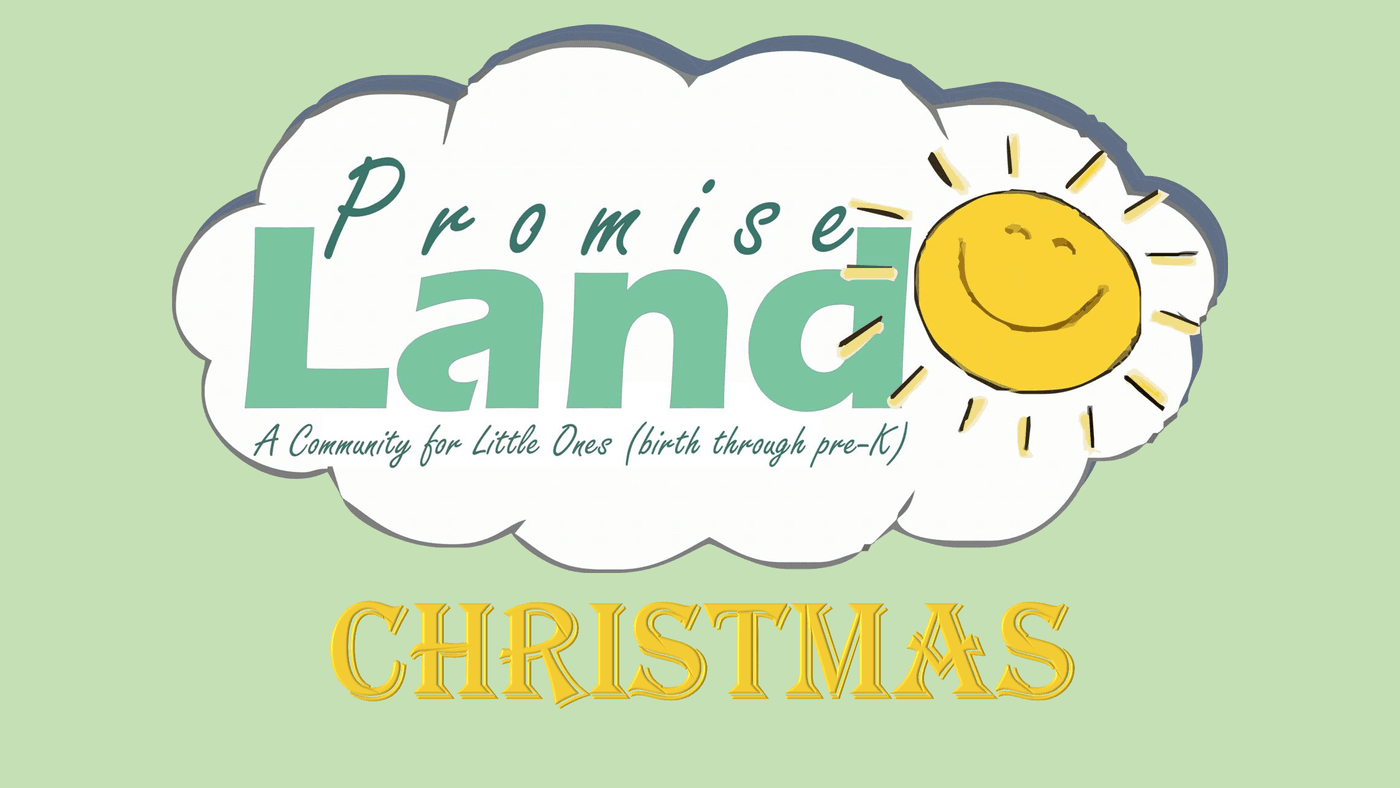 A Promise Land Christmas
Promise Land is a place for children ages newborn through Pre-K. If your child attends Promise Land, and wants to be a part of our Christmas program, check out the information below!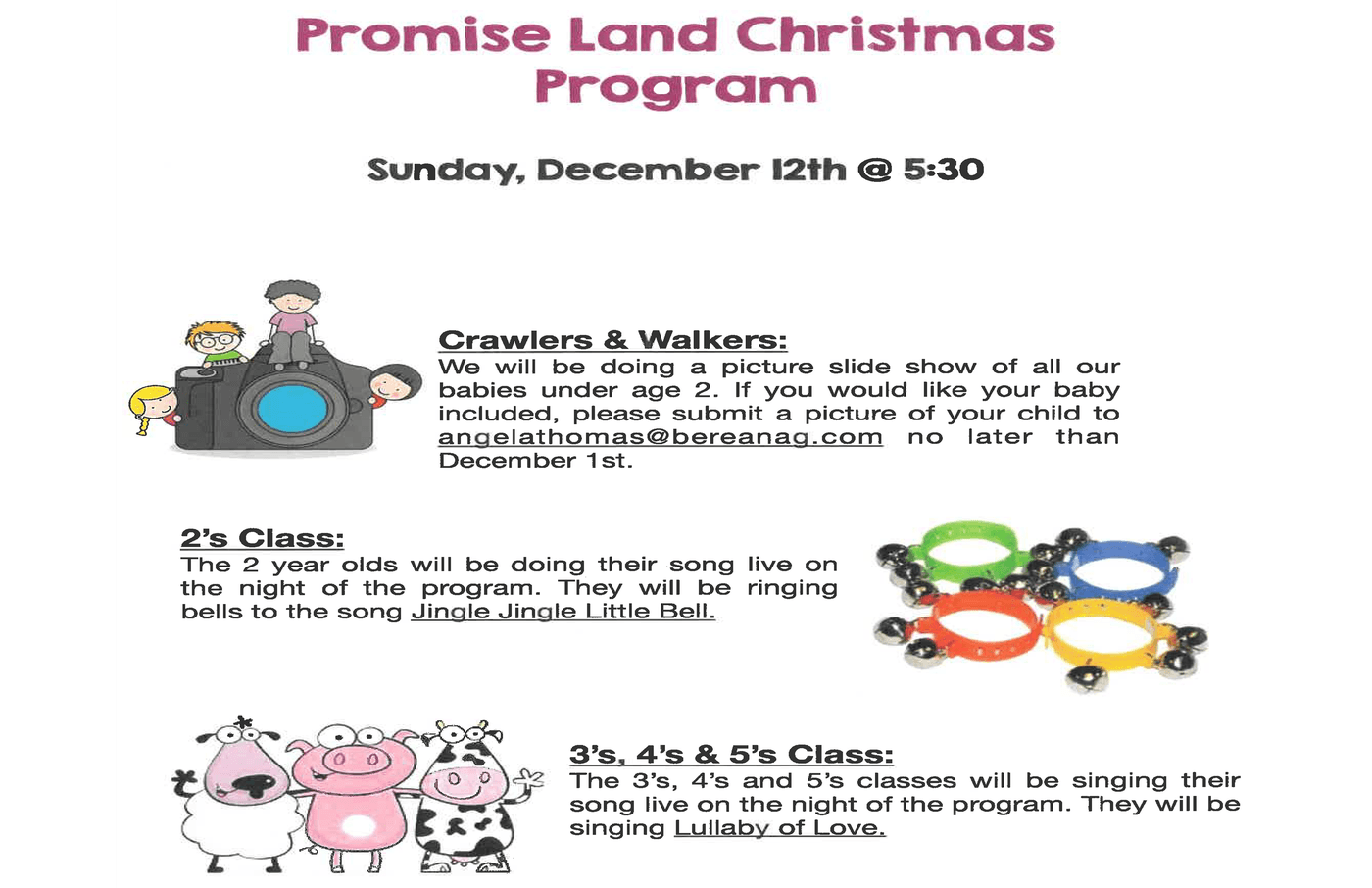 The kids will be practicing their songs on Sunday mornings during class time, but you can help them practice at home. To submit a photo or practice actions to songs, click the buttons below!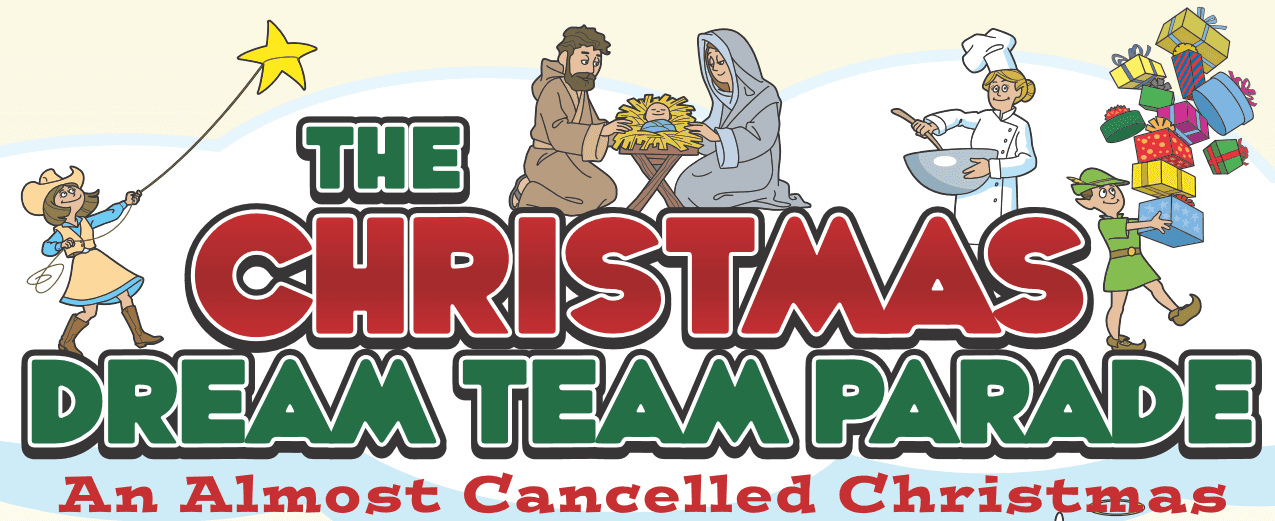 The Christmas Dream Team Parade
The Christmas Dream Team Parade is our Christmas production for children in K-5th grades. Below is all of the resources for our program!
General Information
Cast Assignments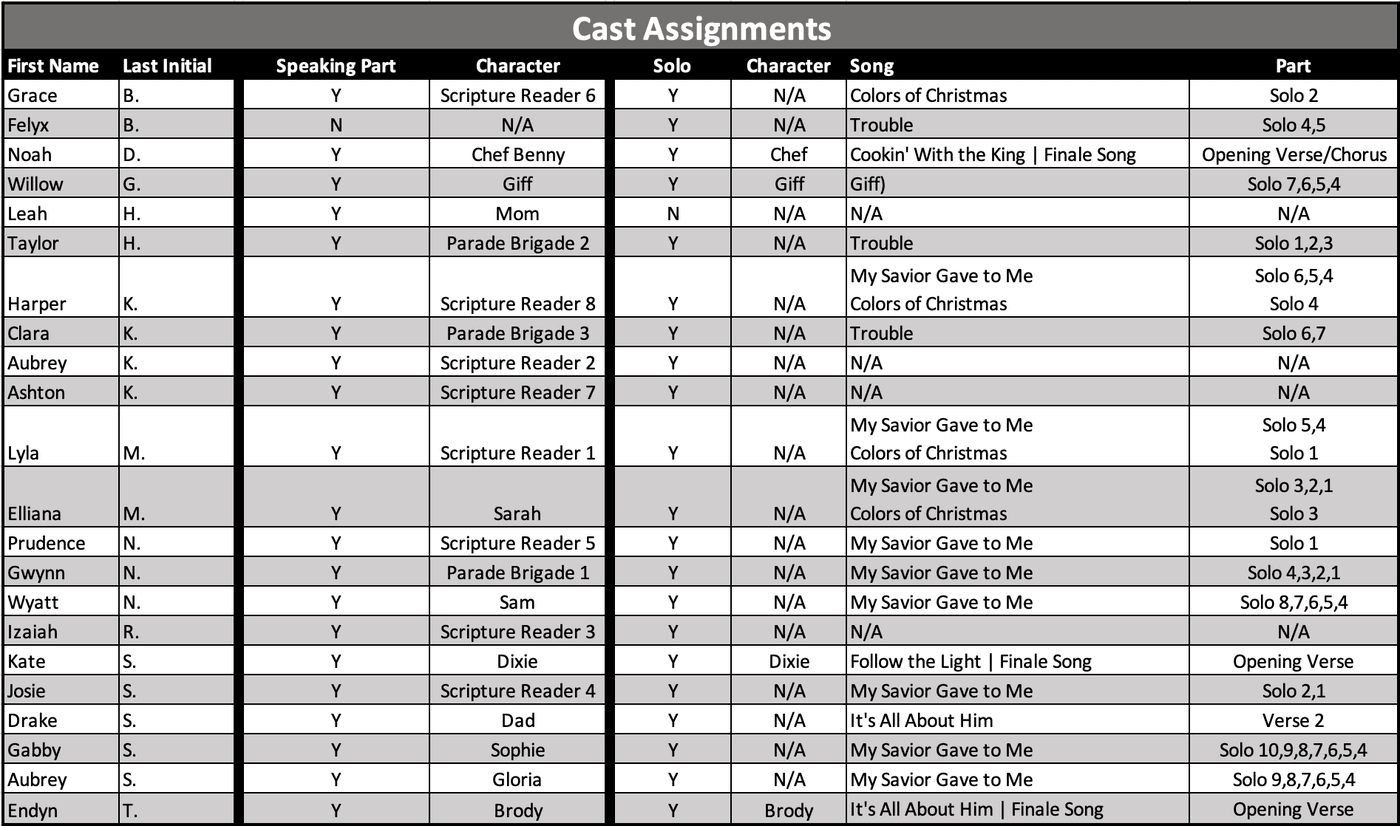 Extra Practices for Speaking Parts
Each week we will have late practices for those with speaking parts. Not all kids will be needed for all of these practices. Please take a look below to see if your child is needed for our upcoming practice. Please be sure your child has practiced and memorized the lines for the scenes we will be practicing.
ALL SPEAKING PARTS NEEDED FOR THE 6:00 PM - 7:00 PM PRACTICE ON SUNDAY, DECEMBER 5TH
PLEASE MAKE SURE ALL LINES/SOLOS ARE MEMORIZED BY THIS PRACTICE
(Scripture readers will practice from 6:00 PM - 7:10 PM only)
If your child is a character in the production, please look at the costume suggestions at the beginning of the full script (script can be found below). Many of these costumes can be made with items a child already has at home. However, if there is something you don't have, please reach out to us, and we will help create a costume for them!
Additional Resources